EVERYTHING STARTS FROM AN IDEA
The creation of new models, the design and project are entirely created and defined by highly skilled graphic and technical teams in the company. The designers conceive various ideas and they turn them into preliminary pencil sketches. It is the most immediate phase of the creation of the new concept. New shapes, regular treats, innovative curves meet in a synergy that shapes the image. The new concept is examined by our engineers and designers who develop the technical drawings and the mathematic calculations needed to realize the 3D drawing.
3D DESIGN
The three-dimensional render allows the assessment of the aesthetic and functional aspects of the project and allows,therefore, to determine the realisation of eventual modifications. All components of the helmet, made separately, are singularly examined and approved and in sinergy with the near surfaces to check the adherence and sliding.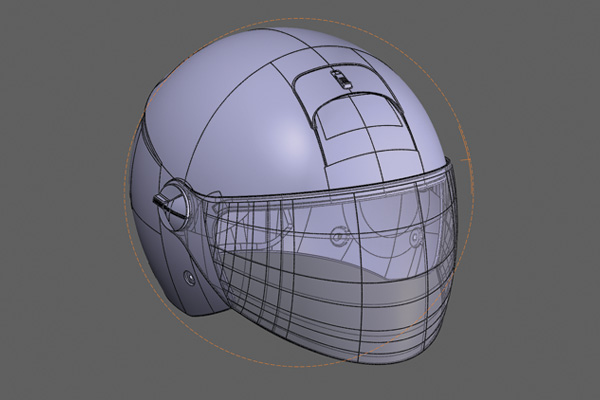 Design, safety, functionality and innovation meet in a sinergy which models the new helmet.