508S

BERLINO RACE

The 508 is a modular helmet with modern design with double homologation P/J. It is equipped with external visor, with an extended field of view, with locking block and predisposition for PINLOCK lens. It is also equipped with metal chin guard closing system, a button to block the chin guard in raised position and hidden extra-smoked inner visor.
Gallery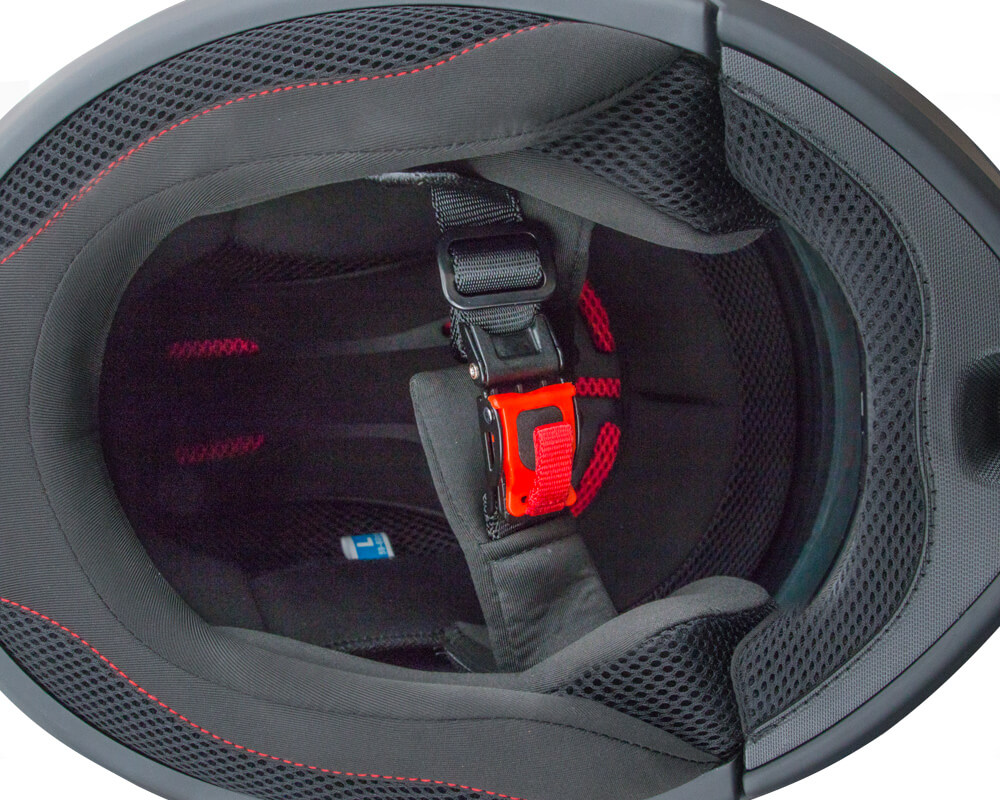 P/J DOUBLE HOMOLOGATION
A modular helmet can be homologated as P ( PROTECTIVE = helmet with protective chin guard) or as P/J ( = helmet with protective chin guard which can be used in closed or open position indifferently).
The double homologation P/J allows, therefore, to ride with the modular helmet in configuration closed or open, in this last case, it is necessary to block the chin guard in open position through the special button.
However, for more protection, it is suggested to always ride with closed chin guard.
Colors
508S-ALV-06
BLU BIANCO OPACO
Range
508
508A

BERLINO
508G

DRESDA
508S

BERLINO RACE