130A

DAYTONA MONO

Realised in two sizes of external shell to improve the comfort of each size, it is equipped with long external visor for a better protection against wind and with an hidden extra smoked inner visor. Moreover, it is equipped with an air system which exploits the front air vents to canalize the air inside the helmet and to get out the hot air through the rear air vents. The pierced inner lining, removable and washable, are enriched with reflective bands to improve the passive safety.
Gallery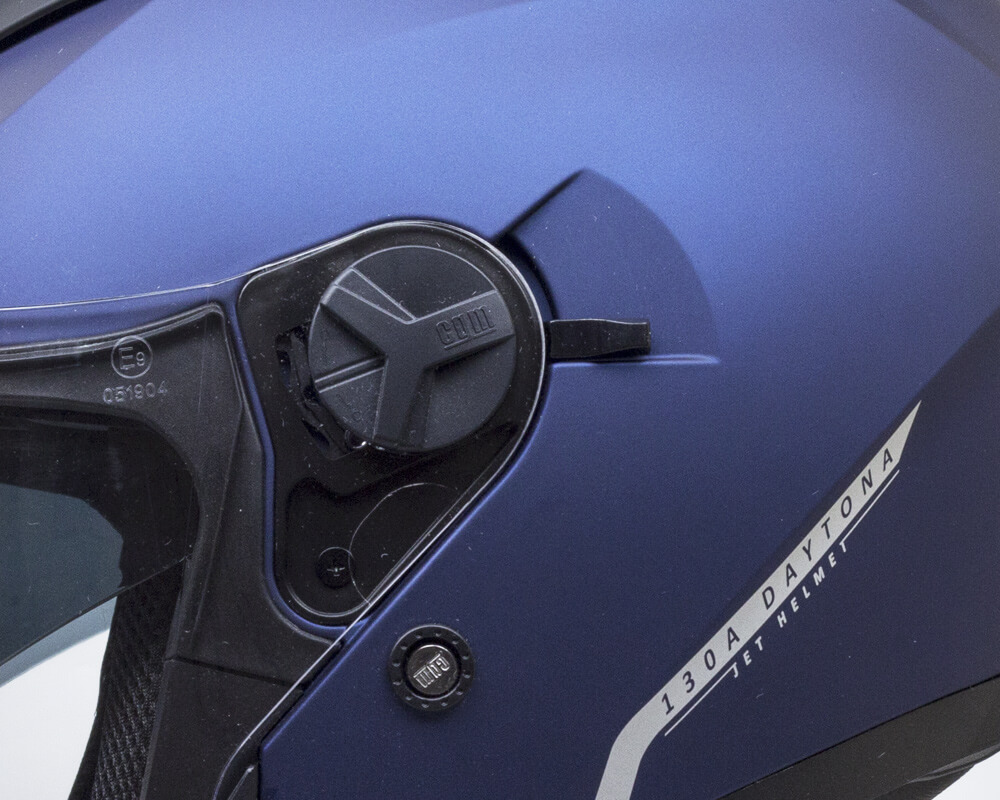 AIR STREAM SYSTEM
The air system AIR STREAM SYSTEM is composed by front air vents, air ducts in the inner shell and rear air vents.
The fresh air enters in the front air vents of the helmet and, passing through the proper ducting in the inner shell, it arrives to the rider. The air circle is generated exploiting the movement which generates a negative pressure and push the internal hot air towards the rear side of the helmet from where it comes out through the rear air vents. In this way the rider benefits of a costant air recycle inside the helmet which always grants a pleasant temperature.
PRESTIGE INNER LINING WITH REFLECTIVE BANDS
The inner lining of the 130 range, thermoformed for an ideal wearing comfort, are made with perforated and soft fabrics.
To increase passive safety, they are also equipped with reflective bands positioned at the rear.
HIDDEN SUN INNER VISOR
The darken hidden inner visor acts as a sunscreen handy and easy to use.
It is enough to lift it down to use it or to lift it up to exclude it from the visual field and go back to a traditional visual. The activation slider of the darken hidden inner is positioned on the left side of the shell.
Colors
130A-DLV-13
MARRONE SATINATO
130A-DLV-10
ANTRACITE SATINATO
Video
Range
130
130A

DAYTONA MONO
130S

DAYTONA APACHE