COLORS
109E-GLA-01
Nero opaco
109E

GLOBO BASIC
VERSION WITH LONG VISOR
Extremely compact and light demi-jet, it differ from classic spherical shell thanks to the rear cuts on the shell where the rear air vents are housed. it is equipped with a removable neck collar with zip. It comes with long visor or shaped visor, which use the same fixing system.
Gallery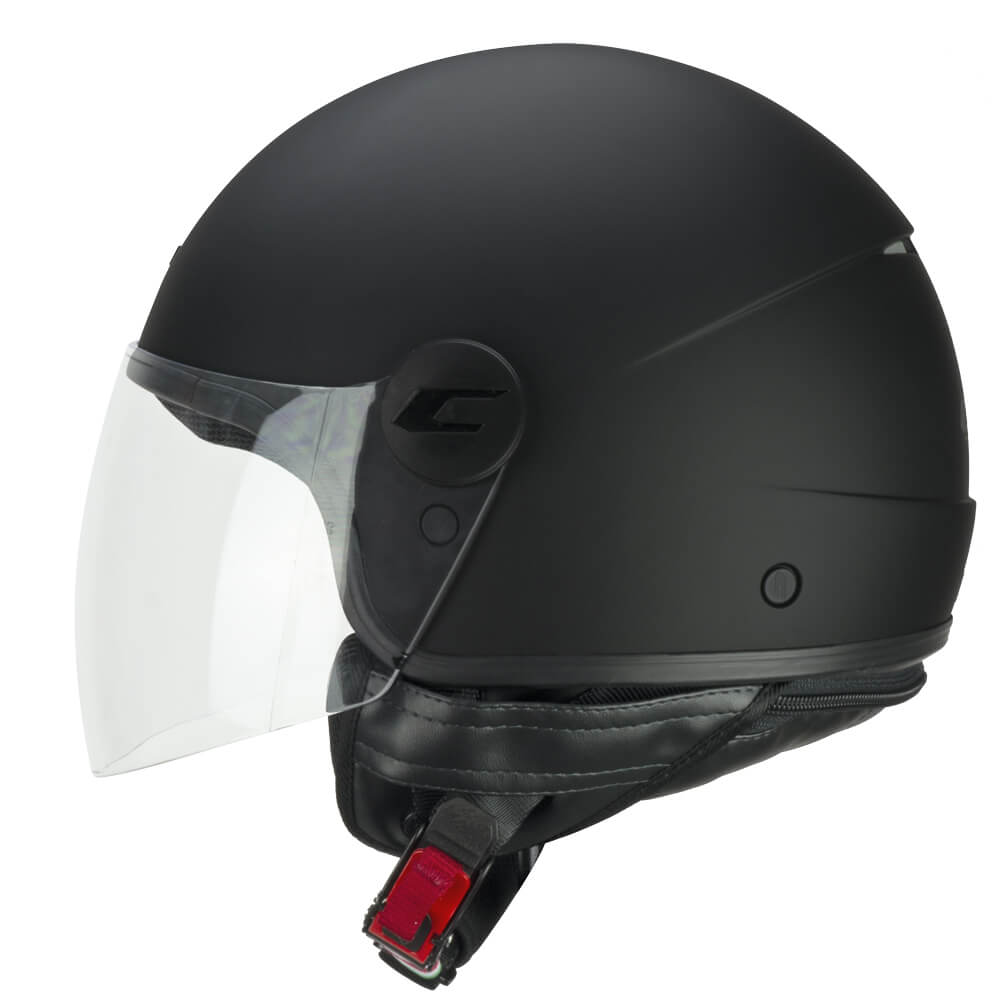 INTERCHANGEABLE VISORS
The 109 range is available in a version with a long visor for greater protection from the wind or with a modern design goggle-shaped visor.
The visors share the fixing system and are interchangeable with each other.
Colors
Tutorial